Between the mountains, in one of Norway's oldest industrial regions.
Our company's origins are rooted in hydropower, and renewable energy remains our primary focus. At Dalen Mekaniske, we specialize in the production of electrical connections and components that support the transition to green energy. We achieve optimal production efficiency through the use of state-of-the-art machinery and robotic handling, while our history of innovation and adaptability is deeply ingrained in our company culture.
Dalen is located in the municipality of Tokke in Vest-Telemark, a region with a long industrial tradition. Eidsborg grindstone, which dates back to around 700 AD, was Norway's first export commodity, with exports starting around 1100AD.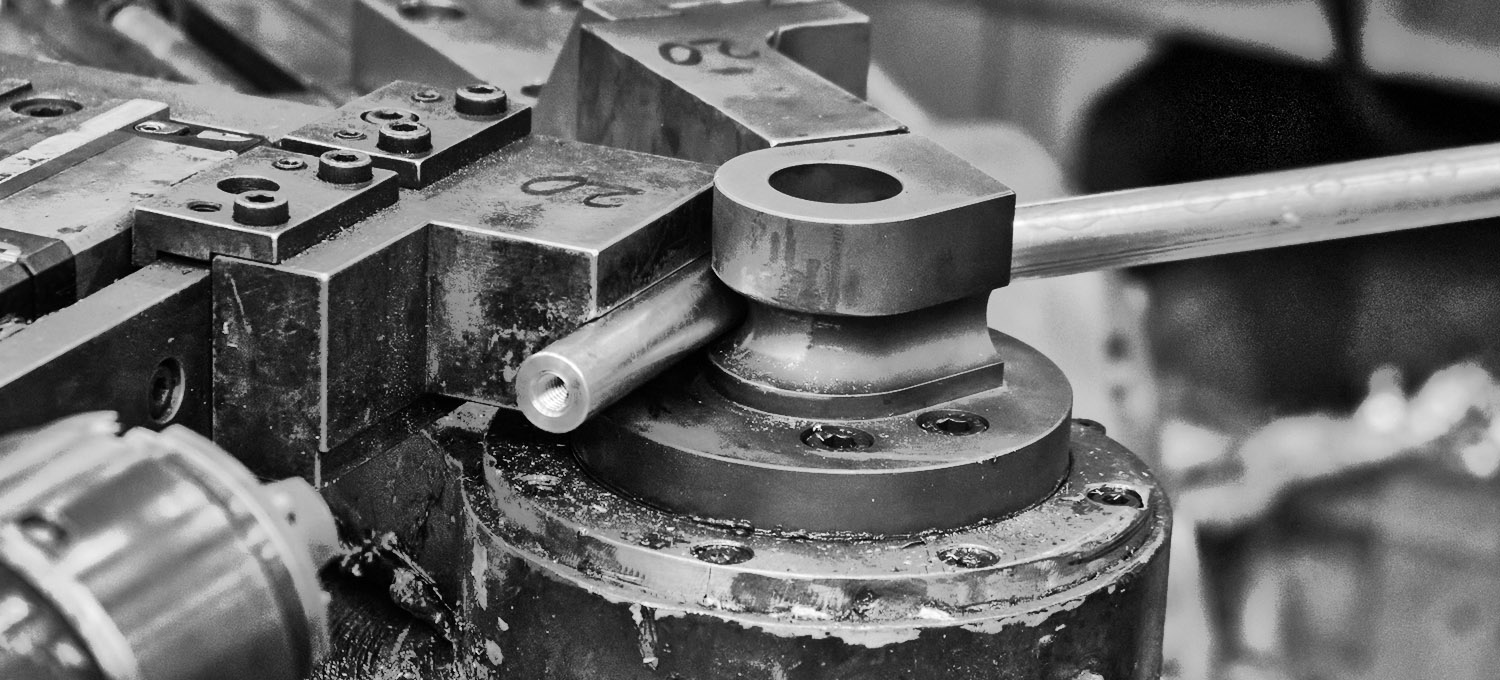 Dalen Mekaniske group has three manufacturing departments, with our headquarters located in Dalen – where it all began. Here, you will also find Dalen Mekaniske Produksjon. Additionally, we expanded in 2022 with new facilities in Notodden and Fyresdal, both under the production company DM Energy. A common administration enables us to operate cost-effectively and provides a solid platform for further growth.
Dalen Mekaniske's history traces back to April 1956, when the Tokkeanlegget hydropower project was launched. The main workshop was established in Dalen, where the company started with manual turning operations. In 1972, Knut Storøygard and Ingvar Stange founded Dalen Mekaniske in the old workshop building of Tokkenlegga. Since 1989, Hermann Betten has been the CEO of the company, having worked there since 1975. Bjarne Lofthus joined the ownership team in 2017 and currently serves on the board. For the past 30 years, Magne Aamlid has been the chairman of the board. He was also part of the start of the company that later became DM Energy Fyresdal, in the early 1980s.
As a group of multiple manufacturing departments, Dalen Mekaniske operates with its headquarters located in Dalen, where the company was founded. In 2022, the company expanded its operations to Notodden and Fyresdal, establishing new production facilities under the DM Energy production company. This expansion allows for cost-effective operations and provides a strong foundation for future growth.
Since its beginnings in the hydropower industry, Dalen Mekaniske has focused on renewable energy, delivering top-quality electrical connections and components for the renewable industry. The company specializes in efficient manufacturing processes, using modern machinery and automated handling. With a long tradition of innovation and adaptability, Dalen Mekaniske is well positioned for continued success in the industry.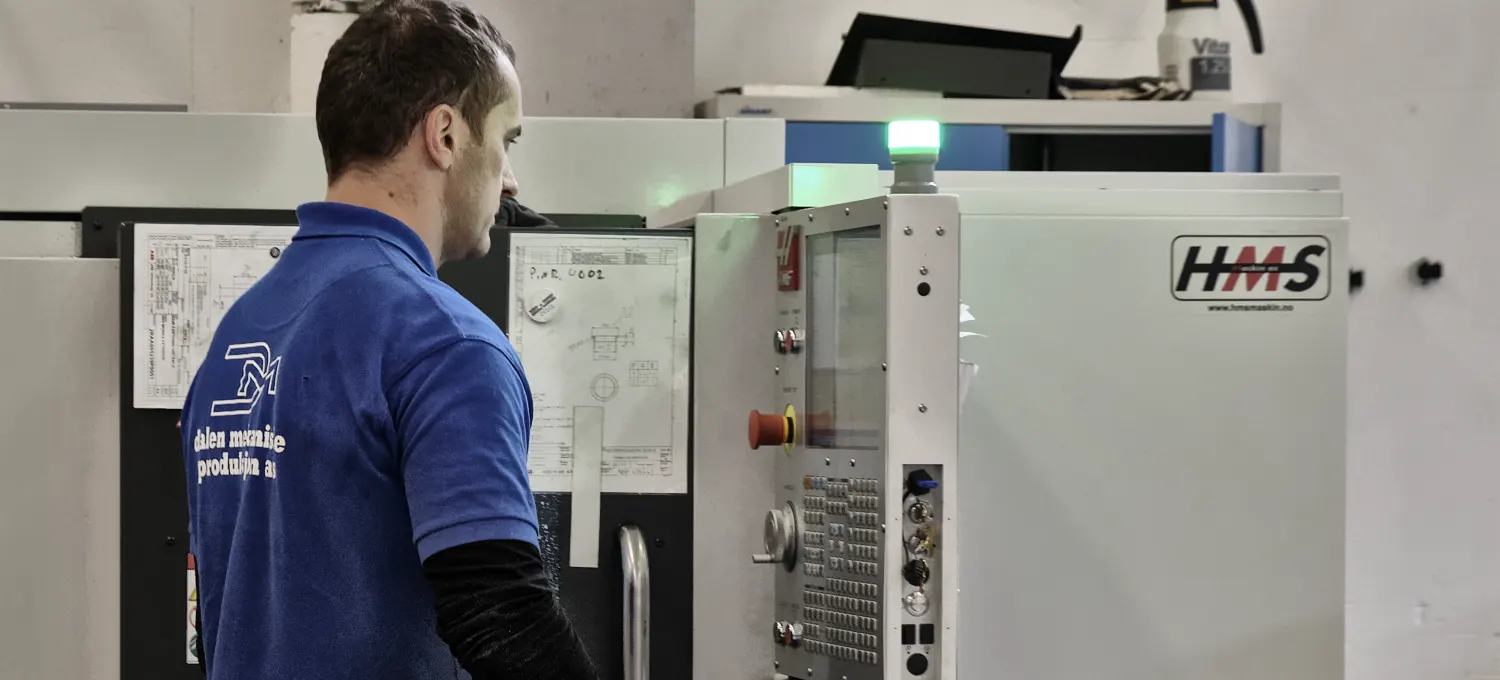 The production history of Dalen Mekaniske is a testament to our ability to adapt and innovate. From the origins as a machine workshop and parts manufacturer, the company faced tough competition from low-cost countries, prompting it to adopt CNC-controlled machines as early as 1980. By 1991, we had specialized in the mass production of copper connections, while also transitioning to robotic production by 2002. Since 2015, the company's primary focus has been on delivering top-quality components to the electric industry. As a result, we have transformed ourselves into a state-of-the-art and efficient subcontractor that caters to the needs of our clients.
Dalen Mekaniske is a total supplier of machining services with three specialized departments. Our core business is serial production of electrically conductive connections and components. However, we also offer small series and prototyping in collaboration with our customers. In addition to our core business, we use our production expertise to manufacture parts for infrastructure and defence. For infrastructure, we produce bicycle racks, charging station stands, benches, sign stands, train seats, and more. For defence, we deliver adapters, rails, platforms, stands, and brackets. We also produce some hospital equipment and agricultural machinery.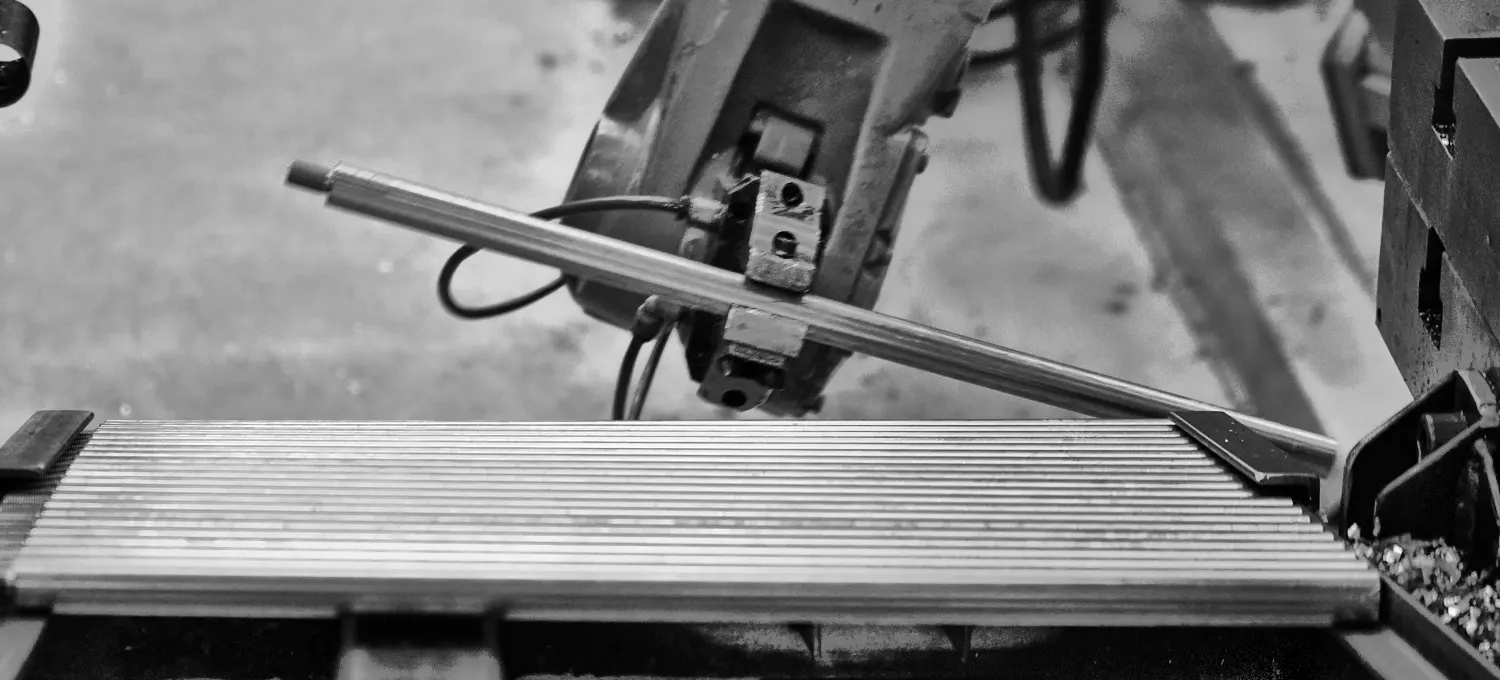 Our goals for the future is to grow, continue investing in production lines, expand our worldwide customer base, and contribute to the transition towards greener industries by delivering high-quality components to our customers. Our strategy is efficient production through the utilization of modern machinery and robotic handling. While the world has evolved since our inception, we remain committed to what we excel at – combining tradition and innovation.
Some of our customers and business partners