Dalen Mechanical Production AS
1972-2022 – 50 years with mechanical production
Dalen Mekaniske specializes in efficient production through the use of modern machinery and robotic handling, and we have a long tradition of innovation and industrial adaptation. Located in the Tokke municipality of Vest-Telemark, a region with a rich industrial history, Eidsborg's whetstones were Norway's first export commodity, with production dating back to around 700 AD and exports from around 1100 AD.
Our roots date back to the hydroelectric development of the Tokkeanlegga in 1956. We were established in March 1972 under the name Bandak AS and have been steadily growing ever since, adapting to the market and changes in ownership structure.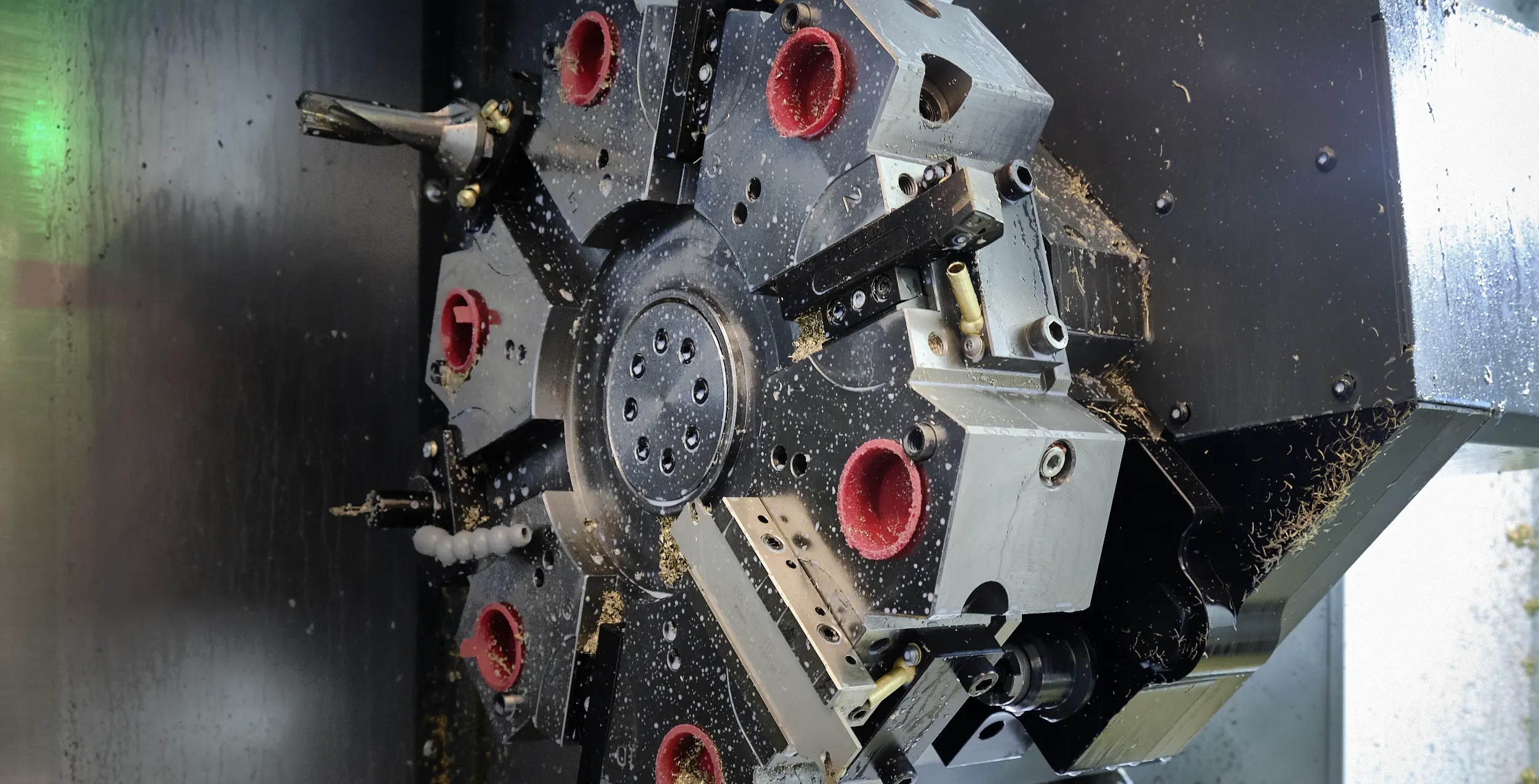 Our machine park counts more than 20 machines, and the production is divided into departments;
CNC lathes and milling machines
ERHT – machines and -punches
Multi-/robot cells (for bolt production)
Surface treatment (plating)
Packaging and assembly department
Inventory and shipping
Service workshop
Development and prototyping (where we make fixtures and can offer prototype execution to customers, all the way to mass production)
In addition, we have an administration that ensures that we always maintain high quality in all our operations.
We have come to where we are today by focusing on production and technology, as well as customer focus, good production management using digital tools, having the right person in the right place, a good working environment, and good cooperation with Tokke municipality, authorities, salespeople, suppliers, and transporters.
Most importantly for us here in the outskirts of the world – use common sense!
Dalen Mekaniske is now a solid company with strong owners, extensive experience, and a well-established presence in the market. Today, Dalen Mekaniske has a range of CNC-based lathes, CNC-controlled milling machines, robots, and everything else necessary for efficient and precise production.
Machining, cutting, sheet metal work, and welding.
DM Energy Fyresdal specializes in machining and also provides CNC cutting, sheet metal work, and welding services. We collaborate with our partners to offer a wide range of mechanical services. Our projects include work in the offshore, land-based industrial, and hydropower industries, with customers located between Stavanger and Oslo. Our central location in southern Norway means that we are easily accessible from both east and west.
Machining
We have a machine park suitable for larger machining projects. For projects that are not suitable for our equipment, we work with skilled partners who have the necessary machinery.
CNC Cutting
Our CNC cutting table can handle materials up to 3000 x 8000 mm.
Welding and Sheet Metal Work
Our experienced welders are certified in multiple welding methods and can perform larger or smaller sheet metal and welding projects on various types of materials.
Mechanical Work
We provide assembly, repair, and maintenance of various equipment for hydropower, land-based industrial, and offshore industries.